Kindle Available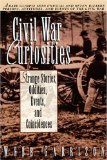 Civil War Curiosities: Strange Stories, Oddities, Events, and Coincidences
This work was fascinating to read and was neither over dramatic or under written. The stories were lively and interesting and the additon of old photos and draqwings helped fill out the book.
American Civil War Pictures
Photo Album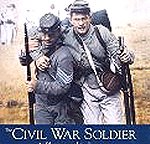 The Civil War Soldier
A Photographic Journey
Unposed photographs of Civil War reenactors with sound historical research, photographer and reenactor Ray Carson has captured the reality of the common soldier's life.
CD ROM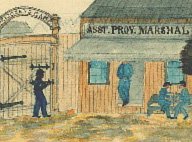 Point Lookout, Maryland Union Civil War Camp Sketches Drawn By a Confederate Prisoner
The forty-eight color ink drawings presented here were made in 1864 by a Confederate prisoner of war at Point Lookout, Maryland, the Union's largest Civil War prison camp.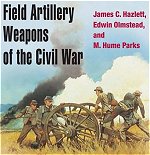 Field Artillery Weapons of the Civil War
A detailed survey, replete with photographs and diagrams, of the field artillery used by both sides in the Civil War. In paperback for the first time, the book provides technical descriptions of the artillery (bore, weight, range, etc.), ordnance purchases, and inspection reports.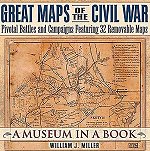 Great Maps of the Civil War: Pivotal Battles and Campaigns Featuring 32 Removable Maps
Fifteen chapters in Great Maps of the Civil War each contain two or three maps that can be pulled out of a pocket. Ten of the maps are 18" x 24"; others are smaller. In addition to a discussion of the battles and the roles of the maps, the book tells about Civil War mapmakers and the methods they used.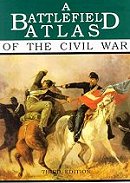 A Battlefield Atlas of the Civil War
Informative text enhanced 24 three-color maps and 30 black/white historical photographs.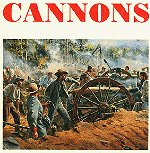 Cannons: An Introduction to Civil War Artillery
The concise guide to the weapons, ammunition and equipment of Civil War artillery. More than 150 photos and drawings.