Cross Keys
Civil War Virginia
American Civil War
June 8, 1862
Moving up the Shenandoah Valley in pursuit of Jackson's army, Major General John C. Frémont's army encountered Major General Richard S. Ewell's division at Cross Keys on June 8.
Brigadier General Julius Stahel's brigade, attacking on the Union left, was stunned by a surprise volley from Trimble's command and driven back in confusion.
After feeling out other parts of the Confederate line, Frémont withdrew to the Keezletown Road under protection of his batteries.
The next day, Trimble's and Patton's brigades held Frémont at bay, while the rest of Ewell's force crossed the river to assist in the defeat of Brigadier General E. Tyler's command at Port Republic.
Result(s): Confederate victory
Location: Rockingham County
Campaign: Jackson's Shenandoah Valley Campaign (March-June 1862) next battle in campaign previous battle in campaign
Date(s): June 8, 1862
Principal Commanders: Major General John C. Frémont [US]; Major General Richard S. Ewell [CS]
Forces Engaged: 17,300 total (US 11,500; CS 5,800)
Estimated Casualties: 951 total (US 664; CS 287)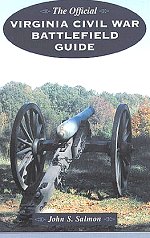 The Official Virginia
Civil War Battlefield Guide
Virginia was host to nearly 1/3rd of all Civil War engagements. This guide covers them all like a mini-history of the war. This guide organizes battles chronologically. Each campaign has a detailed overview, followed by concise descriptions of the individual engagements
Kindle Available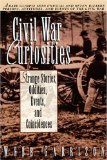 Civil War Curiosities: Strange Stories, Oddities, Events, and Coincidences
This work was fascinating to read and was neither over dramatic or under written. The stories were lively and interesting and the additon of old photos and draqwings helped fill out the book.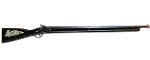 Civil War Musket
&Steel Frontier Rifle Designed After The Original Rifle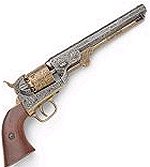 Civil War Model 1851 Naval Pistol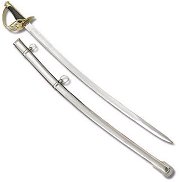 Cavalry Saber
This fine replica is 39 inches overall and features a highly polished 33 inch carbon steel blade. Its leather wrapped handle fits the hand perfectly and sports decorative brass accents and a shiny brass pommel.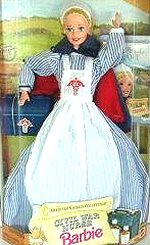 Civil War Nurse Barbie
Part of the American Stories Collection.
Sources:
U.S. National Park Service
U.S. Library of Congress
U.S. Military Academy
Enter the keywords you are looking for and the site will be searched and all occurrences of your request will be displayed. You can also enter a date format, April 19,1862 or September 1864.