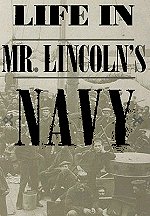 Life in Mr. Lincoln's Navy
A tantalizing glimpse into the hardships endured by the naval leadership to build and recruit a fighting force. The seaman endured periods of boredom, punctuated by happy social times and terrifying bouts of battle horror
Aquia Creek
Civil War Virginia
American Civil War
May 29-June 1, 1861
Kindle Available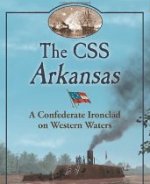 The CSS Arkansas: A Confederate Ironclad on Western Waters
While the Monitor and Merrimack are the most famous of the Civil War ironclads, the Confederacy had another ship in its flotilla that carried high hopes and a metal hull. The makeshift CSS Arkansas, completed by Lt. Isaac Newton Brown and manned by a mixed crew of volunteers, gave the South a surge of confidence when it launched in 1862.
Three Union naval vessels bombarded Confederate batteries near the mouth of Aquia Creek that were built to protect the northern terminus of the railroad to Richmond.
Confederates feared a landing of troops, but this did not materialize.
Results of the bombardment were inconclusive, although the batteries were later withdrawn.
Result(s): Inconclusive
Location: Stafford County
Campaign: Blockade of the Chesapeake Bay (May-June 1861) next battle in campaign previous battle in campaign
Date(s): May 29-June 1, 1861
Principal Commanders: Cdr. James H. Ward [US]; Col. Daniel Ruggles [CS]
Forces Engaged: 3 gunboats [US]; battery garrison [CS]
Estimated Casualties: 10 total
Supply Depot Aquia Creek
Kindle Available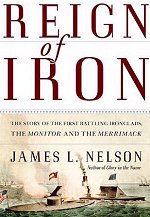 Reign of Iron: The Story of the First Battling Ironclads, the Monitor and the Merrimack
The first ironclad ships to fight each other, the Monitor and the Virginia (Merrimack), were the unique products of American design genius
Kindle Available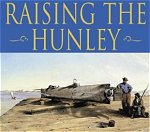 Raising the Hunley: The Remarkable History and Recovery of the Lost Confederate Submarine
Hunley
remained one of the great unsolved mysteries of the Civil War. Then, on August 8, 2000, with thousands of spectators crowding Charleston Harbor, the
Hunley
was raised from the bottom of the sea and towed ashore.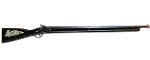 Civil War Musket
Wood & Steel Frontier Rifle Designed After The Original Rifle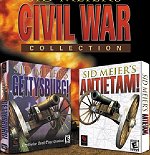 Sid Meier's Civil War Collection
Sources:
U.S. National Park Service
U.S. Library of Congress.
Enter the keywords you are looking for and the site will be searched and all occurrences of your request will be displayed. You can also enter a date format, April 19,1862 or September 1864.