Women of the Women's Suffrage Civil Rights Movement
Officers and Organizers for Woman Suffrage
Lucy Branham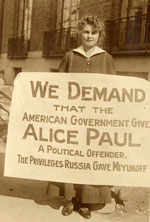 Lucy Burns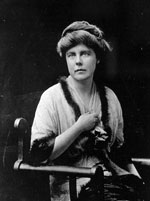 Kindle Available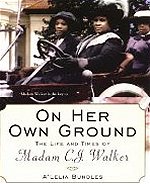 On Her Own Ground: The Life and Times of Madam C.J. Walker
The daughter of slaves, Madam C. J. Walker was orphaned at seven, married at fourteen and widowed at twenty. She spent the better part of the next two decades laboring as a washerwoman for $1.50 a week. Building a storied beauty empire from the ground up, amassing wealth unprecedented among black women and devoting her life to philanthropy and social activism.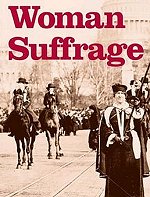 The Concise History of Woman Suffrage: Selections from History of Woman Suffrage, by Elizabeth Cady Stanton, Susan B. Anthony, Matilda Joslyn Gage, and the National American Woman Suffrage Association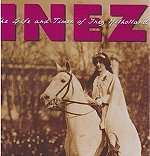 The Life and Times of Inez Milholland
Inez Milholland was the most glamorous suffragist of the 1910s and a fearless crusader for women's rights. Moving in radical circles, she agitated for social change in the prewar years, and she epitomized the independent New Woman of the time. Her death at age 30 while stumping for suffrage in California in 1916 made her the sole martyr of the American suffrage movement.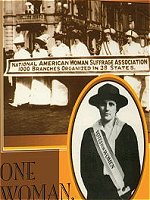 One Woman One Vote
This program documents the struggle which culminated in the passing of the 19th Amendment in the U.S. Senate by one vote. Witness the 70-year struggle for women's suffrage. Discover why the crusaders faced entrenched opposition from men and women who feared the women's vote would ignite a social revolution. DVD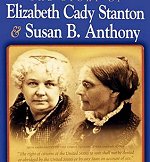 Not for Ourselves Alone: The Story of Elizabeth Cady Stanton & Susan B. Anthony
Together they fought for women everywhere, and their strong willpower and sheer determination still ripples through contemporary society. Here lies the story of two of our century's most celebrated pioneers Elizabeth Cady Stanton and Susan B. Anthony. DVD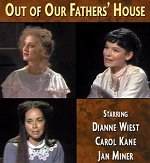 Out of Our Fathers House
Broadway Theatre Archive
This play presents the true stories of women who sought independence at any cost. The compelling text is taken entirely from the diaries, journals and letters of the characters portrayed.
A group of young members of the National Woman's Party before the Capitol. They are about to invade the offices of the senators and congressmen from their states, to ask them to vote for Equal Rights. In the foreground is
Miss Anita Pollitzer
, secretary of the National Woman's Party, instructing the committee on the method of approach. Left to right: Blanche Alsop, Virginia; Heath Jones, Delaware;
Maud Younger
, California, legislative Chairman of the Woman's Party; Mrs. Legare Obear, Georgia; Mrs. Burnita Shelton Matthews, Mississippi; Mrs. Anne Archbold, Maine; Miss Wilma Henderson, Massachusetts; Mrs. Emma Brown, Maryland; Mrs. Rowena Dashwood Graves, Colorado.
Left to Right: Doris Stevens, Mrs. J.A.H. Hopkins [Alison Turnbull Hopkins], N.J., Mrs. John Winters Brannan [Eunice Dana Brannan], 1919.

Kindle Available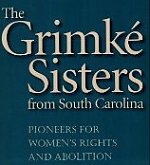 The Grimke Sisters from South Carolina: Pioneers for Women's Rights and Abolition
A landmark work of women's history originally published in 1967, Gerda Lerner's best-selling biography of Sarah and Angelina Grimke explores the lives and ideas of the only southern women to become antislavery agents in the North and pioneers for women's rights. This revised and expanded edition includes two new primary documents and an additional essay by Lerner. In a revised introduction Lerner reinterprets her own work nearly forty years later and gives new recognition to the major significance of Sarah Grimke's feminist writings
Kindle Available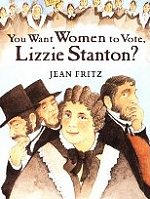 You Want Women to Vote, Lizzie Stanton?
Grade 3-6. Fritz applies her gift for creating engaging, thorough historical literature to a larger-than-life historical figure. Stanton was a radical among radicals, and this objective depiction of her life and times, as well as her work for women's rights, makes readers feel invested in her struggle. An appealing, full-page black-and-white drawing illustrates each chapter. For students who need a biography, this title should fly off the shelves with a minimum of booktalking. And it is so lively that it is equally suitable for leisure reading.?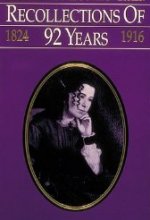 Recollections of 92 Years, 1824-1916
When the indomitable Meriwether was banned from her home by Union soldiers because her husband was a Confederate officer, she spent the next two years bartering for food and shelter for herself and her three young sons. After the war, Meriwether embarked on a decades-long career as an author and advocate for the equality of women, keeping up the crusade until her death in 1916--the year congressional support for women's suffrage emerged.
Sources:
U.S. Library of Congress
Federal Citizen

More To Explore