Kindle Available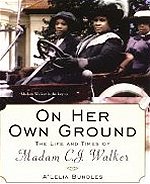 On Her Own Ground: The Life and Times of Madam C.J. Walker
The daughter of slaves, Madam C. J. Walker was orphaned at seven, married at fourteen and widowed at twenty. She spent the better part of the next two decades laboring as a washerwoman for $1.50 a week. Building a storied beauty empire from the ground up, amassing wealth unprecedented among black women and devoting her life to philanthropy and social activism.
Kindle Available



The Maps of First Bull Run: An Atlas of the First Bull Run (Manassas) Campaign, including the Battle of Ball's Bluff, June-October 1861
The Maps of First Bull Run breaks down the entire operation (and related actions) into numerous map sets or "action-sections" enriched with more than fifty full-color original full-page maps. These cartographic originals bore down to the regimental and battery level and include the march to and from the battlefield and virtually every significant event in between.
Kindle Available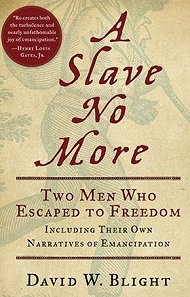 A Slave No More: Two Men Who Escaped to Freedom, Including Their Own Narratives of Emancipation
A mere handful are first-person accounts by slaves who ran away and freed themselves. Now two newly uncovered narratives, and the biographies of the men who wrote them, join that exclusive group with the publication
Kindle Available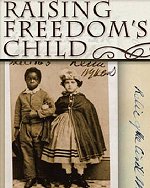 Raising Freedom's Child: Black Children and Visions of the Future After Slavery
Previously untapped documents and period photographs casts a dazzling, fresh light on the way that abolitionists, educators, missionaries, planters, politicians, and free children of color envisioned the status of African Americans after emancipation
Kindle Available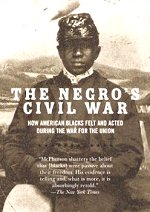 The Negro's Civil War: How American Blacks Felt and Acted During the War for the Union
In this classic study, Pulitzer Prize-winning author James M. McPherson deftly narrates the experience of blacks--former slaves and soldiers, preachers, visionaries, doctors, intellectuals, and common people--during the Civil War
Kindle Available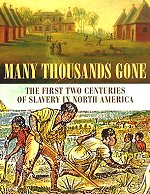 Many Thousands Gone: The First Two Centuries of Slavery in North America
The evolution of black society from the first arrivals in the early seventeenth century through the Revolution
Kindle Available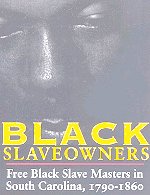 Black Slaveowners: Free Black Slave Masters in South Carolina, 1790-1860
An analysis of all aspects and particularly of the commercialism of black slaveowning debunks the myth that black slaveholding was a benevolent institution based on kinship, and explains the transition of black masters from slavery to paid labor.
Kindle Available



Men of Fire: Grant, Forrest, and the Campaign That Decided the Civil War
In the winter of 1862, on the border between Kentucky and Tennessee, two extraordinary military leaders faced each other in an epic clash that would transform them both and change the course of American history forever