Kindle Available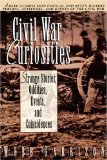 Civil War Curiosities: Strange Stories, Oddities, Events, and Coincidences
This work was fascinating to read and was neither over dramatic or under written. The stories were lively and interesting and the additon of old photos and draqwings helped fill out the book.
Kindle Available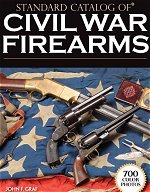 Standard Catalog of
Civil War Firearms
Over 700 photographs and a rarity scale for each gun, this comprehensive guide to the thousands of weapons used by Billy Yank and Johnny Reb will be indispensable for historians and collectors.
Kindle Available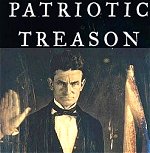 Patriotic Treason
John Brown and the Soul of America
The life of the first citizen committed to absolute racial equality. His friendships in defiance of the culture around him, He turned his twenty children into a dedicated militia. He collaborated with black leaders such as Frederick Douglass, Martin Delany, and Harriet Tubman to overthrow slavery.
Kindle Available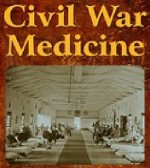 Civil War Medicine
The staggering challenge of treating wounds and disease on both sides of the conflict. Written for general readers and scholars alike, this first-of-its kind encyclopedia will help all Civil War enthusiasts to better understand this amazing medical saga. Clearly organized, authoritative, and readable