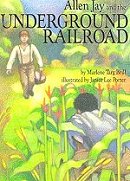 Allen Jay and the Underground Railroad
Allen Jay and the Underground Railroad is the retelling of a man's recollections of his first experience helping an escaped slave. The book brings the underground railroad down to the level primary students can comprehend. This book makes for wonderful discussions regarding overcoming one's fears, going against the norm and doing what you believe to be morally correct.
Kindle Available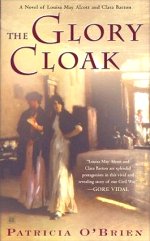 The Glory Cloak: A Novel of Louisa May Alcott and Clara Barton
From childhood, Susan Gray and her cousin Louisa May Alcott have shared a safe, insular world of outdoor adventures and grand amateur theater -- a world that begins to evaporate with the outbreak of the Civil War. Frustrated with sewing uniforms and wrapping bandages, the two women journey to Washington, D.C.'s Union Hospital to volunteer as nurses.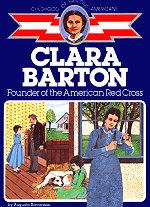 Clara Barton Founder of the American Red Cross
Young Clara Barton is shy and lonely in her early days at boarding school. She is snubbed by the other girls because she doesn't know how to talk to them. But when she gets an opportunity to assist the local doctor, her shyness disappears, and Clara begins to discover her true calling as a nurse.
Kindle Available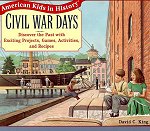 Civil War Days: Discover the Past with Exciting Projects, Games, Activities, and Recipes
Dozens of projects and activities that will take you back to the days of the American Civil War Travel back to 1862 and spend a year with the Wheelers, an African American family in New York City, and the Parkhursts, a white family in Charleston, South Carolina, Eleven-year-old Emily Parkhurst and twelve-year-old Timothy Wheeler are eager to share the fun, adventure, and hard work of their daily lives. Along the way, they'll show you how to play the games they play and make the toys and crafts they make.
Kindle Available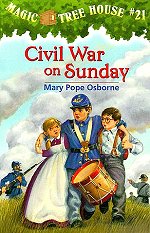 Civil War on Sunday
Mary Pope Osborne's tremendously popular Magic Tree House series launches into a new realm, as Jack and Annie are challenged to save Camelot. Young readers will effortlessly learn the basics of Civil War history, while losing themselves in another gripping tale that has turned many a nonreader into a bookworm. (Ages 5 to 8)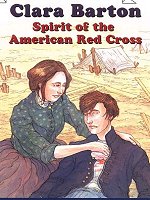 Clara Barton: Spirit of the American Red Cross
Ready To Read - Level Three
Clara Barton was very shy and sensitive, and not always sure of herself. But her fighting spirit and desire to help others drove her to become one of the world's most famous humanitarians. Learn all about the life of the woman who formed the American Red Cross.
Kindle Available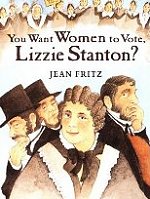 You Want Women to Vote, Lizzie Stanton?
Grade 3-6. Fritz applies her gift for creating engaging, thorough historical literature to a larger-than-life historical figure. Stanton was a radical among radicals, and this objective depiction of her life and times, as well as her work for women's rights, makes readers feel invested in her struggle. An appealing, full-page black-and-white drawing illustrates each chapter. For students who need a biography, this title should fly off the shelves with a minimum of booktalking. And it is so lively that it is equally suitable for leisure reading.?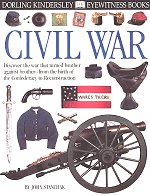 Eye Witness Civil War
Eyewitness Civil War includes everything from the issues that divided the country, to the battles that shaped the conflict, to the birth of the reunited states. Rich, full-color photographs of rare documents, powerful weapons, and priceless artifacts plus stunning images of legendary commanders, unsung heroes, and memorable heroines