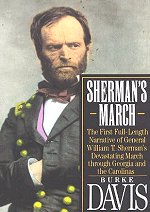 Sherman's March: The First Full-Length Narrative of General William T. Sherman's Devastating March through Georgia and the Carolinas
Beginning with the fall of Atlanta, the unrelenting aggressive slash and burn total warfare of General Sherman's Union troops, and then the final march into Raleigh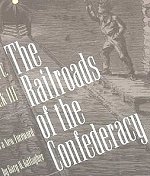 The Railroads of the Confederacy
The story of the first use of railroads on a major scale in a major war. A complex and fascinating tale, with the railroads of the American South playing the part of tragic hero in the Civil War: at first vigorous though immature; then overloaded, driven unmercifully, starved for iron; and eventually worn out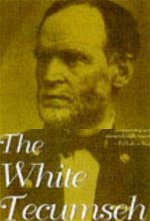 The White Tecumseh: A Biography of General William T. Sherman
Utilizing regimental histories, historian Hirshon offers a sympathetic yet excellent biography of one of the more noted Civil War generals, best remembered for burning Atlanta, cutting a swath of destruction across Georgia, then creating total destruction in South Carolina, including the burning of Columbia. Hirshon gives us an insight into how Sherman's own troops felt about him and his relationships with fellow generals, especially Grant.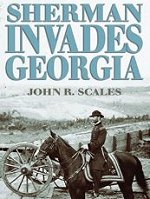 Sherman Invades Georgia: Planning the North Georgia Campaign Using a Modern Perspective
Sherman Invades Georgia takes advantage of modern planning techniques to fully examine what went into the Georgia campaign. Unlike other studies, though, this one puts the reader squarely into the mind of General Sherman on the eve of his most famous military undertaking—limiting the information to that possessed by Sherman at the time, as documented in his correspondence during the campaign and not in his after-the-fact reports and autobiography.
Kindle Available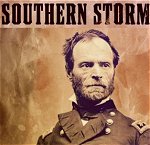 Southern Storm
Sherman's March to the Sea
The destruction spanned more than sixty miles in width and virtually cut the South in two, disabling the flow of supplies to the Confederate army. He led more than 60,000 Union troops to blaze a path from Atlanta to Savannah, ordering his men to burn crops, kill livestock, and decimate everything that fed the Rebel war machine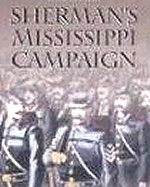 Sherman's Mississippi Campaign
Sherman set out from Vicksburg on February 3, 1864, with an army of some 25,000 infantry and a battalion of cavalry. An opportunity to observe how this large-scale raid presaged Shermans Atlanta and Carolina campaigns, revealing the transformation of Shermans strategic thinking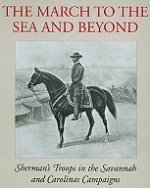 The March to the Sea and Beyond: Sherman's Troops in the Savannah and Carolinas Campaigns
This book contains an examination of the army that General William Tecumseh Sherman led through Georgia and the Carolinas, in late 1864 and early 1865. Instead of being just another narrative of the March to the Sea and Carolina campaigns, however, Glatthaar's book is a look at the individuals that composed the army.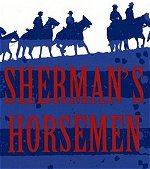 Sherman's Horsemen: Union Cavalry Operations in the Atlanta Campaign
A comprehensive study of the role of the cavalry in Sherman's coordinated assault on Atlanta in 1864, involving three federal armies that swept in from the west through Alabama and Georgia