Rappahannock
A steam sloop-of-war, was built in the Thames River in 1857 for the British Government and named Victor. Although a handsomely modeled vessel, numerous defects occasioned her sale in 1863. An agent of the Confederate States Government purchased her ostensibly for the China trade, but British authorities suspected she was destined to be a Confederate commerce raider and ordered her detention. Nevertheless, she succeeded in escaping from Sheerness, England, on 24 November, with workmen still on board and only a token crew. Her Confederate Naval officers joined in the Channel.
When he bought her from the Admiralty through his secret agent on 14 November, Comdr. M. F. Maury had intended Rappahannock to replace unwanted, iron Georgia and was about to transfer Georgia's battery to her. She was ideal for a cruiser—wooden hull, bark-rigged, two engines and a lifting screw propeller—but she was doomed to serve the Confederacy no more glamorously than a floating depot.
She was commissioned a Confederate man-of-war underway, but while passing out of the Thames Estuary her bearings burned out and she had to be taken across to Calais for repairs. There Lt. C. M. Fauntleroy, CSN, was placed in command.
Detained on various pretexts by the French Government, Rappahannock never got to sea and was turned over to the United States at the close of the war.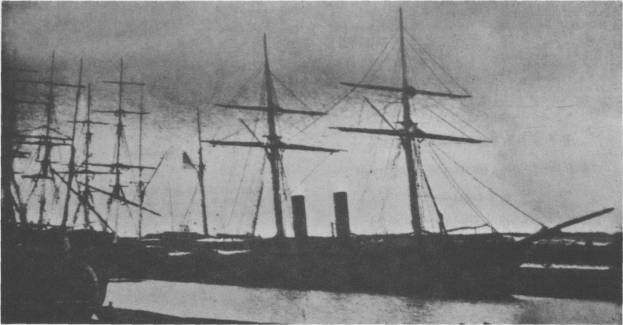 CSS
Rappahannock
in Civil War photograph of ship in harbor of Calais, France


Ironclads and Big Guns of the Confederacy : The Journal and Letters of John M. Brooke
Information about the Confederate Navy's effort to supply its fledgling forces, the wartime diaries and letters of John M. Brooke tell the neglected story of the Confederate naval ordnance office, its innovations, and its strategic vision.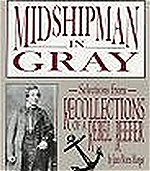 Midshipman in Gray: Selections from Recollections of a Rebel Reefer