USS Essex (1861-1865).
Named New Era during 1861
USS Essex , a 1000-ton ironclad river gunboat, was converted in stages from the steam ferry New Era . Originally constructed at New Albany, Indiana, in 1856, the ship was purchased in September 1861 by the U.S. Army for its Western Gunboat Flotilla. Modified into a 355-ton "timberclad" gunboat, and retaining the name New Era , she took part in an expedition up the Cumberland River in November 1861. Renamed Essex soon thereafter, she received iron armor and other changes and was then actively employed in operations during early 1862, engaging Confederate gunboats near Lucas Bend, Missouri, on 11 January. On 6 February, she was badly damaged by enemy gunfire during an attack on Fort Henry, Tennessee.
During subsequent repairs, Essex ' Commanding Officer, William D. Porter , spared little expense (albeit without official authorization) in upgrading his ship into one of the most powerful ironclads on the Western Rivers. Lengthened, widened, reengined, rearmored and completely altered in appearance, Essex was back in service in time for operations against Vicksburg, Mississippi, in July. On the 22th of that month she ran past the enemy fortress city, engaging and damaging the Confederate ironclad Arkansas along the way. After joining Rear Admiral Farragut's squadron as the only Federal ironclad on the lower Mississippi, she helped repel an attack on Baton Rouge, Louisiana, on 5 August and was instrumental in the destruction of the Arkansas the next day.
Essex was formally transferred to the Navy in October 1862 and remained active on the rivers through the rest of the Civil War. She bombarded Port Hudson, Louisiana, and helped with the occupation of Baton Rouge in December 1862. In May-July 1863 she participated in the capture of Port Hudson. She took part in the Red River expedition in March-May 1864. Essex was decommissioned in July 1865. After her sale to private interests in November of that year, she reverted to the name New Era . She was scrapped in 1870.
Coaling at Baton Rouge, Louisiana, in late July 1862, just after she reached the lower Mississippi. Ships of Farragut's fleet are in the background.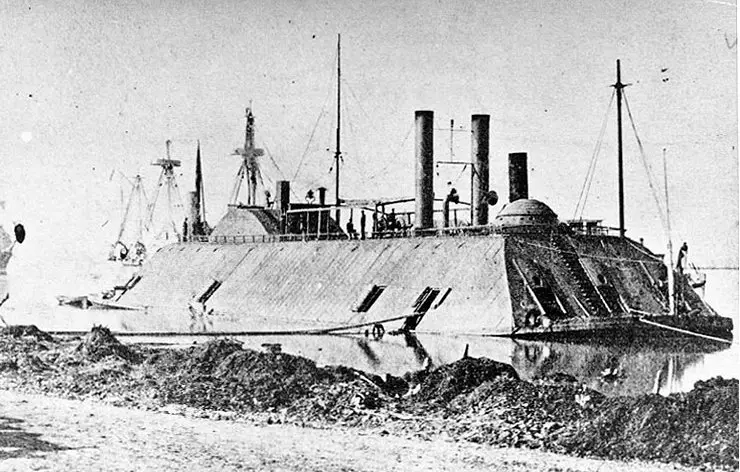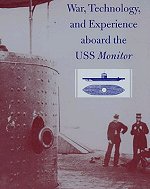 War, Technology, and Experience aboard the USS Monitor
The experience of the men aboard the Monitor and their reactions to the thrills and dangers that accompanied the new machine. The invention surrounded men with iron and threatened their heroism, their self-image as warriors, even their lives




Kindle Available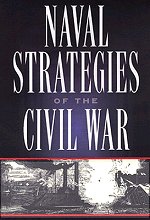 Naval Strategies of the Civil War: Confederate Innovations and Federal Opportunism
Compare and contrast the strategies of the Southern Secretary of the Navy, Mallory, against his rival in the North, Welles. Mallory used technological innovation and the skill of individuals to bolster the South's seapower against the Union Navy's superior numbers