USS Fort Hindman (1863-1865, "Tinclad" # 13).
Formerly named James Thompson and Manitou .
USS Fort Hindman , a 286-ton side-wheel "tinclad" river gunboat, was built in 1862 at Jeffersonville, Indiana, as a civilian steamer. Purchased by the Navy in March 1863, she commissioned the following month as USS James Thompson . She was twice renamed, becoming USS Manitou in June 1863 and USS Fort Hindman in November 1863.
In July 1863, she participated in an expedition up the Little Red River which captured the Confederate steamer Louisville (later USS Ouachita ). Fort Hindman engaged enemy artillery in early March 1864, during operations on Louisiana's Black and Ouachita Rivers. During the next few months, she was part of the Red River expedition, then patrolled in the lower Mississippi River area for most of the remainder of the Civil War.
USS Fort Hindman was sold in August 1865. As a merchant steamer, she was renamed James Thompson and remained in use until about 1874.
Photographed during her Civil War service on the Western Rivers.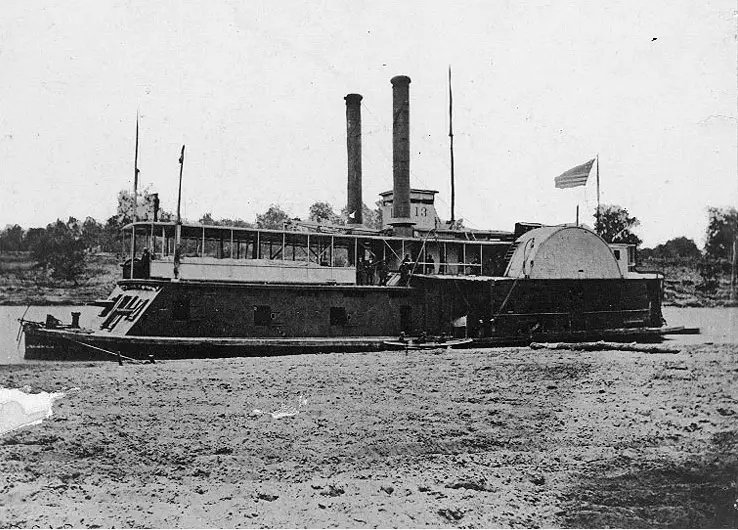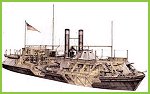 Union River Ironclad 1861-65
At the start of the American Civil War, neither side had warships on the Mississippi River. In what would prove the vital naval campaign of the war, both sides fought for control of the river. While the Confederates relied on field fortifications and small gunboats, the Union built a series of revolutionary river ironclads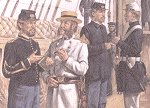 American Civil War Marines 1861-65
Marines wearing blue and grey fought in many dramatic actions afloat and ashore – ship-to-ship engagements, cutting-out expeditions, and coastal landings. This book offers a comprehensive summary of all such battles, illustrated with rare early photographs