Advance (Blockade Running Steamer, 1863-1864)
Also called A.D. Vance
Advance , a 902-ton side-wheel steamer, was built at Greenock, Scotland, in 1862 for use as a River Clyde packet. Purchased by the State of North Carolina under the name Lord Clyde in 1863, she was renamed Advance (a name frequently given as A.D. Vance ), and put to work running the Federal blockade. She was one of the most successful Confederate blockade runners, making more than twenty voyages before her capture by USS Santiago de Cuba off Wilmington, North Carolina, on 10 September 1864. Taken into the United States Navy soon thereafter, she served as USS Advance until June 1865, when she was renamed Frolic .
USS Frolic operated as the Confederate blockade runner Advance from 1863 until her capture by USS Santiago de Cuba on 10 September 1864. Purchased by the U.S. Navy from the prize court in that month, she was commissioned as USS Advance in October 1864. During the rest of that year, and into 1865, she was active off the North Carolina coast and took part in the assaults on Fort Fisher in December 1864 and January 1865. Advance went to New York in March 1865 and was out of commission there until June, when she was placed back into service and renamed Frolic .
Frolic was then assigned to the European Squadron as a dispatch vessel, a mission for which she was well suited by virtue of her small size and good speed. Arriving at Flushing, the Netherlands, in July 1865, she operated in northern European waters and in the Mediterranean until 1869. Again out of commission from May to September 1869, Frolic 's next active service was patrolling the North Atlantic fishing grounds in April-October 1870. After another period in reserve, she operated off New England for several months in 1872 and was then station ship at New York. In 1875-77, she cruised in South American waters as a unit of the South Atlantic Squadron. Decommissioned for the last time in October 1877, USS Frolic was sold in October 1883. She was a civilian ship, retaining the name Frolic , for a few years after that.
Confederate Blockade Runner Advance
Photographed at Nassau, Bahamas, in 1863.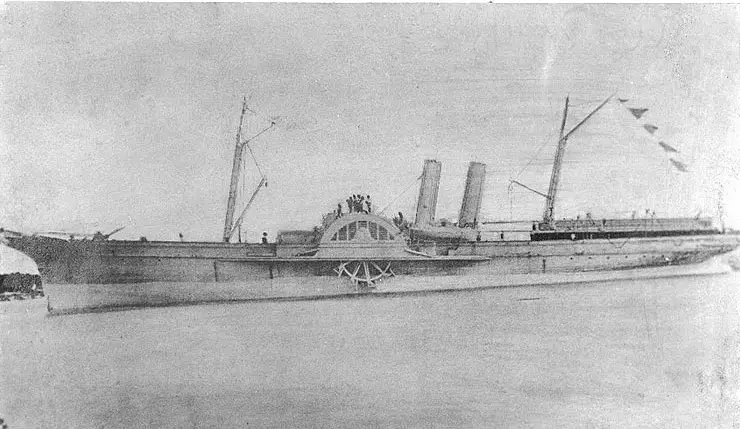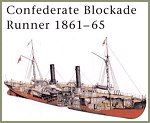 Confederate Blockade Runner 1861-65
The blockade runners of the Civil War usually began life as regular fast steam-powered merchant ships. They were adapted for the high-speed dashes through the Union blockade which closed off all the major Southern ports, and for much of the war they brought much-needed food, clothing and weaponry to the Confederacy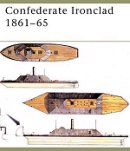 Confederate Ironclad 1861-65
Every aspect of Confederate ironclads is covered: design, construction, armor, armament, life on board, strategy, tactics, and actual combat actions.