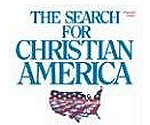 The Search for Christian America
How much Christian action is required to make a whole society Christian; Puritan New England as case study; Christian principles vs. baptised ideology in the Revolutionary period; the relationship of Christian convictions to political or social agendas; learning to think historically as a guard against shortsighted or simplistic approaches. Ample footnotes and a bibliographical essay make this volume a helpful reference tool for further study of the Christian nation debate and related issues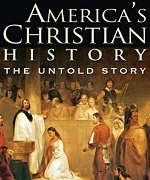 America's Christian History
The Untold Story
Change your perspective about what it means to be a Christian in America; the truth about America's Christian past as it relates to supreme court justices, and presidents; the Christian character of colonial charters, state constitutions, and the US Constitution; the Christian foundation of colleges, the Christian character of Washington, D.C.; the origin of Thanksgiving
Kindle Available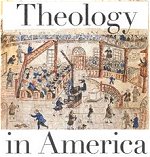 Theology in America: Christian Thought from the Age of the Puritans to the Civil War
Christian thought demonstrates the reasonableness of Christianity, the place of American theology within the larger European setting, the social location of theology in early America, and the special importance of the Calvinist traditions in the development of American theology. Broad in scope and deep in its insights

Christianity and Plurality: Classic and Contemporary Readings
Selection of source readings brings together diverse materials from the Christian tradition in order to help students think theologically about the implications of religious plurality. Excellent compendium of works by some of the most important theologians in the past 2000 years.
Kindle Available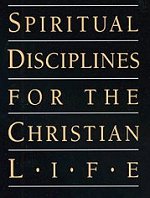 Spiritual Disciplines for the Christian Life
It's not uncommon for an accomplished musician to be able to sit down in front of a new piece of music and play it through without a hitch. To make it seem easy, as if it required no effort. Yet, the "freedom" to play with such skills comes only after years of disciplined practice. In the same way, the freedom to grow in godliness-to naturally express Christ's character through your own personality-is in large part dependent on a deliberate cultivation of the spiritual disciplines.
Kindle Available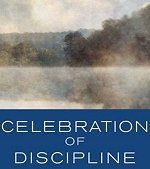 Celebration of Discipline
The Path to Spiritual Growth
Hailed by many as the best modern book on Christian spirituality, explores the central spiritual practices, of the Christian faith. Along the way, Foster shows that it is only by and through these practices that the true path to spiritual growth can be found. Dividing the Disciplines into three movements of the Spirit, Foster shows how each of these areas contribute to a balanced spiritual life. The inward Disciplines of meditation, prayer, fasting, and study, offer avenues of personal examination and change.
Kindle Available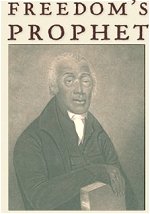 Freedom's Prophet
Bishop Richard Allen, the AME Church, and the Black Founding Fathers
Appraisal of a remarkable founding father. Exploration of a man who extricated himself from slavery and rose to accomplish what few Americans could match
Kindle Available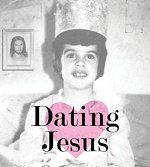 Dating Jesus: A Story of Fundamentalism, Feminism, and the American Girl
By the age of twelve, Susan Campbell had been flirting with Jesus for some time, and in her mind, Jesus had been flirting back. Why wouldn't he? She went to his house three times a week, sat in his living room, listened to his stories, loudly and lustily sang songs to him. So, one Sunday morning, she walked to the front of her fundamentalist Christian church to profess her love for Jesus and be baptized