Army of the Southwest
California
2nd California Cavalry
Colorado
2nd Colorado Regiment Volunteer Cavalry
Florida
1st U.S. Sharpshooters, Company F


The 1st U.S. Sharpshooters, Company F is an independent Civil War reenacting unit based out of the Tampa Bay area in West Central Florida

.
Iowa
2nd Iowa Volunteer Cavalry
Cavalry unit based in Sumner, Iowa

3rd Iowa Cavalry
By our portrayal, we remember and honor the men of Co. D of the Third Iowa Cavalry Volunteer Regiment. Our company has mounted and dismounted soldiers. Ladies do you have what it takes to be a man? We portray and honor the woman soldier hidden within the folds of Civil War history. We have civilian roles as well. Are You, one who has that itch and been thinking about becoming a part of a unit? Please contact us.

3rd Iowa Light Field Artillery

4th Iowa Volunteer Infantry

7th Iowa Cavalry
Kentucky
9th Kentucky Volunteer Infantry
Michigan
Michigan's 1st Company of Sharpshooters
Brady's Sharpshooters
Missouri
The Turner Brigade
New York
2nd New York Volunteer Cavalry
Ninth New York Volunteer Cavalry Company B
North Carolina
34th North Carolina Company H
Ohio
6th Ohio Cavalry
Pennsylvania

3rd Pennsylvania Heavy Artillery
Battery B
Company "C" 2nd Regiment
Berdan Sharpshooters
Vermont
1st U.S. Sharpshooters, Company F


The 1st U.S. Sharpshooters, Company F is an independent Civil War reenacting unit based out of Central Florida portraying the Vermont Unit

.

Army of the Southwest
Alabama
15th Alabama CO. B
37th Alabama Company H
Alabama Division of Reenactors
Florida
3rd Battalion Hardy's Brigade5th Florida Company Kilcrease Light Artillery
7th Florida Regiment, Company B C. S. A. Infantry "The Strawhats"
North Carolina
26th Regiment North Carolina
63rd North Carolina
Virginia
The New River Rifles 24th VA
First Virginia Cavalry
17th Virginia Infantry 'Fairfax Rifles'
8th Virginia Volunteer Infantry Regiment
21st Virginia Infantry F Company
57th Virginia Company C
1st Virginia Volunteer Infantry
Texas
7th Texas Calvary
Mississippi
Stanford's Mississippi Battery
Our unit potrays Stanford's Mississippi Battery, which was an actual Confederate Artillery battery named for it's original Captain, Thomas J. Stanford. Our Battery takes part in Living History, Reenactment, Memorial Services, Civil War Grave Marker restoration and Battlefield preservation.
Gettysburg Pennsylvania
Perryville Kentucky
Nature Coast Florida

Battle of Olustee Florida
Battle of Resaca Georgia
Princeton Illinois
Pierce Creek - Binghamton New York
Skirmish at Gamble House SC
Battle at Aiken South Carolina
Battle of Anderson South Carolina

Kronshage Park, Boscobel, Wisconsin
Statesville, North Carolina
Stanford's Mississippi Battery
1st U.S. Sharpshooters, Company F


Woolrich Civil War Artillery Blanket
Wool blend 85% wool/15% nylon
Hand wash or dry clean
70" x 84"
Gettysburg Blanket style
Fort Sumter Blanket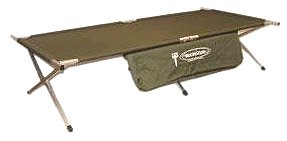 Deluxe Heavy-Duty Military Folding Cot

500 pound capacity
Heavy duty aluminum frame comes with its own nylon carrying case. Opens to a comfortable 75" x 26" x 16" size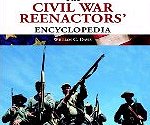 The Civil War Reenactors' Encyclopedia
Besides his weapons, the soldier needed a leather belt with a cap box for the percussion caps that fired his weapon, a box for his cartridges, a sling/scabbard for his bayonet, a haversack and/or knapsack to carry his rations and his few personal items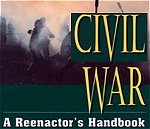 Reliving the Civil War
A Reenactor's Handbook
Excellent information on the reenacting hobby




Reenactors Row
Supplies
Music CD


Music Sample
Civil War Music and Score
This collection supplies enough sheet music for two full-length Victorian balls: over 70 different tunes, including all those from The Civil War Ballroom CD. Harmony parts are provided for over half the music, plus trumpet parts for seven pieces. All music is from mid-nineteenth century sources, with source information for each piece. The introduction includes notes on how to play the music, ideas for instrumentation and sources for additional music and information.


Kindle Available

Hirams Honor
Max R. Terman has masterfully crafted an engrossing novel that is difficult to set down. Once you begin reading, you are transported back nearly 150 years to the time of division, heartache, and chaos that became known as the American Civil War. His ancestor's story comes to life in a fascinating new work that is certain to become a classic among historical novels.