Although less well known than the "Confederate Battle Flags", the Stars and Bars was used as the official flag of the Confederacy from March 1861 to May of 1863.
Stars & Bars Flag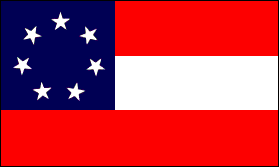 The pattern and colors of this flag did not distinguish it sharply fom the Stars and Stripes of the Union. Consequently, considerable confusion was caused on the battlefield.


The seven stars represent the original Confederate States;

South Carolina (December 20, 1860)

Mississippi(January 9, 1861)

Florida (January 10,1861)

Alabama (January 11, 1861)

Georgia (January 19, 1861)

Louisiana (January 26, 1861)

and Texas (February 1, 1861)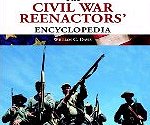 The Civil War Reenactors' Encyclopedia
Besides his weapons, the soldier needed a leather belt with a cap box for the percussion caps that fired his weapon, a box for his cartridges, a sling/scabbard for his bayonet, a haversack and/or knapsack to carry his rations and his few personal items



Kindle Available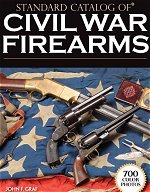 Standard Catalog of
Civil War Firearms
Over 700 photographs and a rarity scale for each gun, this comprehensive guide to the thousands of weapons used by Billy Yank and Johnny Reb will be indispensable for historians and collectors.