Kindle Available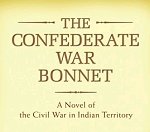 The Confederate War Bonnet: A Novel of the Civil War in Indian Territory
An evocative historical novel that helps to answer how Indians became involved in the Civil War, why they joined Confederate forces, and how the experience shaped their future in America.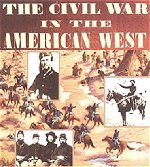 Civil War in the American West
An accurate and detailed history of the Western Theater of the Civil War, which was largely forgotten by history. He was one of the first historians to fully understand the impact that California had on the war as he gives an accounting of the Federal raid on the Dan Showalter Ranch in San Bernadino on October 5, 1861.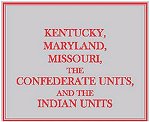 Confederate Armies: Kentucky, Maryland, Missouri, the Confederate Units and the Indian Units
This volume is arranged by state; units organized directly by the Confederate authorities from various state companies; and those units from the Indian nations allied with the Confederacy. Chapters are included for artillery, cavalry and infantry units that are broken down by size: battalions, batteries, companies and regiments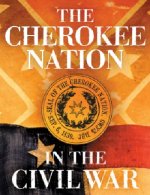 The Cherokee Nation in the Civil War
The Cherokee people, who had only just begun to recover from the ordeal of removal, faced an equally devastating upheaval in the Civil War. The Cherokee Nation, with its sovereign status and distinct culture, had a wartime experience unlike that of any other group of people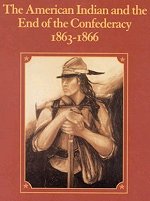 The American Indian and the End of the Confederacy, 1863-1866
The vulnerability of the Indians caught between two warring sides. The failure of the US government to afford to the southern Indians the protection solemnly guaranteed by treaty stipulations was the great cause of their entering into an alliance with The Confederacy

The American Civil War in Indian Territory
Native Americans fought in both Union and Confederate units. The Indian Territory saw its share of battles and campaigns. If you are a reenactor or modeler this is the kind of detail that you need. The photos and artwork make this a must-have.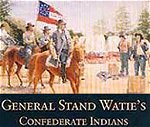 General Stand Watie's Confederate Indians
The Confederacy pioneered the idea of giving blacks and women positions of authority [the Matron Law], placed Jews in positions of power, put General's stars on a Mexican and the first American Indian General. This book is his story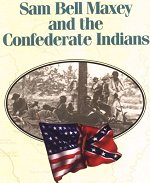 Sam Bell Maxey and the Confederate Indians
Accompanying photos, clear maps. This book will leave you wanting to learn more about this rather neglected region of the war. No less important in many regards for the defining of the nation's future than the more well-known battlefields of Virginia, Maryland, and Pennsylvania. Highly recommended