C.S. Ram Queen of the West (1863-1863)
On 14 February 1863, the U.S. Ram Queen of the West was sunk off Fort de Russy, on the Red River, Louisiana. Raised and repaired, she was quickly placed in service by the Confederate Army under her old name. On 24 February 1862, she joined CSS Webb in forcing aground and capturing the Federal ironclad USS Indianola near the mouth of the Red River. Queen of the West was later sent to the Atchafalaya River area of Louisiana. On 14 April 1863, while in Grand Lake, she was attacked by three U.S. Navy gunboats. Hit by a shell fired at long range, Queen of the West was set afire and destroyed.
U.S. Ram Queen of the West (1862-1863)
Queen of the West , a 406-ton side-wheel towboat built at Cincinnati, Ohio, in 1854, was converted to a ram in 1862 for Colonel Charles Ellet's U.S. Ram Fleet. As Ellet's flagship, she played a prominent role in the 6 June 1862 Battle of Memphis, which largely cleared the Mississippi of Confederate naval forces. On 15 and 22 June, Queen of the West twice engaged the ironclad CSS Arkansas .
During the rest of 1862 and into 1863, she was involved in operations around Vicksburg, Mississippi, including an expedition up the Yazoo river in November and December. On 2 February 1863, under the command of Colonel Charles Rivers Ellet , Queen of the West attacked the Confederate steamer City of Vicksburg under the guns of the Vicksburg fortress. Though damaged, she then moved down the river. For nearly two weeks, she operated independently on the Mississippi and its tributaries, where she captured four Confederate steamers. On 14 February, while seeking another prize on the Black River, Queen of the West ran aground near an enemy shore battery and was captured. Repaired, she became the Confederate warship Queen of the West .
The Loss of the Queen of the West
Line engraving after a sketch by Mr. McCullagh, published in "Harper's Weekly", 21 March 1863, depicting the capture of the U.S. Ram Queen of the West while she was operating on the Red River, Louisiana, 14 February 1863.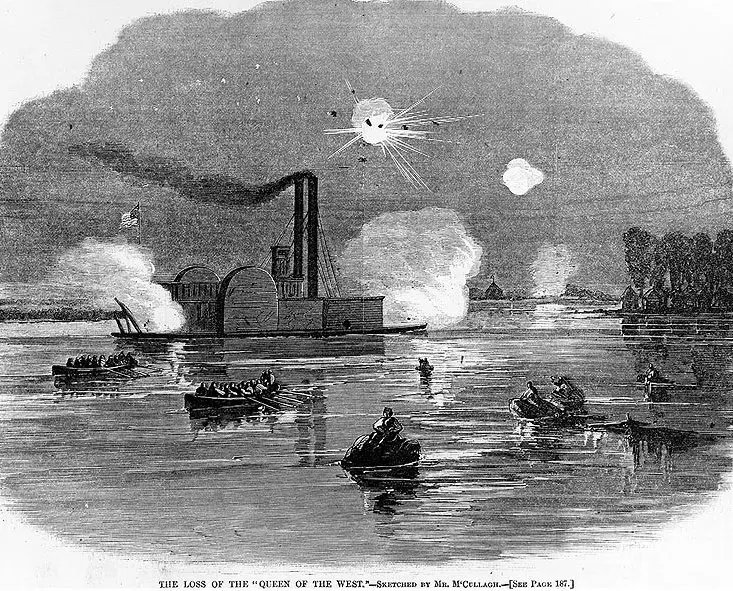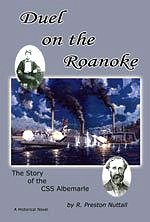 Duel on the Roanoke - The True Story of the CSS Albemarle
A 158-foot Confederate ironclad ship built in a cornfield 90 miles up North Carolina's Roanoke River, under the direction of an 18-year-old boy, and the deadly cat-and-mouse game between the two opposing captains.



Kindle Available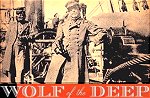 Wolf of the Deep: Raphael Semmes and the Notorious Confederate Raider CSS Alabama
In July 1862, the Confederate captain Raphael Semmes received orders to report to Liverpool, where he would take command of a secret new British-built steam warship.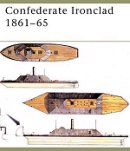 Confederate Ironclad 1861-65
Every aspect of Confederate ironclads is covered: design, construction, armor, armament, life on board, strategy, tactics, and actual combat actions.