Darlington (C.S. Steamship, 1861-1862).
Also USS Darlington (1862),
U.S. Army Transport Darlington (1862 - circa 1866)
and civilian steamer Darlington (1849-1861, 1866-1874)
Darlington , a 298-ton side-wheel steamship, was built at Charleston, South Carolina, in 1849 for civilian employment. In 1861-62 she was apparently used by the Confederate Army to carry equipment and supplies in the Florida coastal region. She was captured on 3 March 1862 near Fernandina, Florida, by a boat expedition from USS Pawnee . Darlington was subsequently employed by the U.S. Navy in the waters between northern Florida and southern South Carolina. In September 1862 she was transferred to the Army for use as a transport. Sold in 1866, Darlington again saw civilian service until 1874.
Watercolor by Erik Heyl, 1963, prepared for use in his book "Early American Steamers", Volume III.
Originally built in 1849 as a civilian steamer and operated by the Confederates in 1861-62, Darlington was captured by USS Pawnee on 3 March 1862. After some months' service with the U.S. Navy, she became the U.S. Army Transport Darlington in September 1862. She reentered commericial employment as SS Darlington in 1866 and survived until 1874.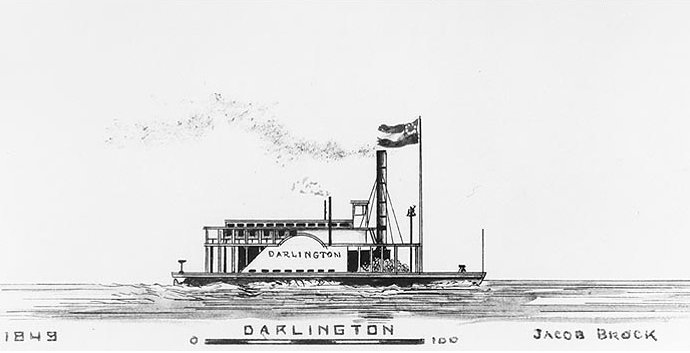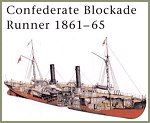 Confederate Blockade Runner 1861-65
Every aspect of Confederate ironclads is covered: design, construction, armor, armament, life on board, strategy, tactics, and actual combat actions.