On January 28, 1908, author and activist Julia Ward Howe, famous for her composition, "The Battle Hymn of the Republic," became the first woman elected to the American Academy of Arts and Letters.
Born in New York City in 1819, Howe expressed her ambition to become a writer early on. She married social activist and reformer Samuel Gridley Howe in 1843. By the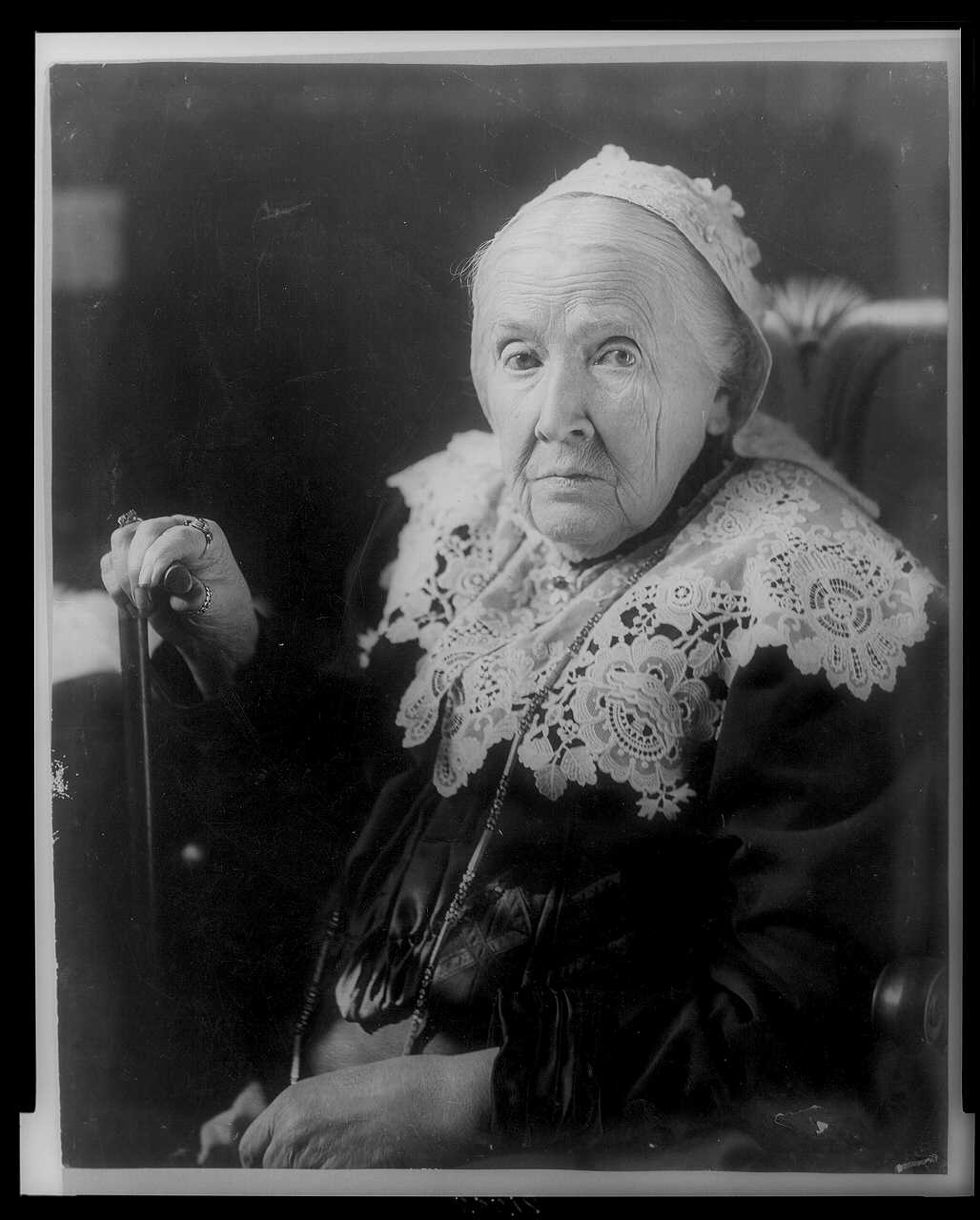 mid-1850s Julia strongly supported her husband's embrace of the abolitionist movement and and they soon saw the inevitability of war. In late 1861, the couple was among a group visiting Washington, D.C., to appraise the status of Union troop morale after the First Battle of Bull Run.
On November 18, 1861, Howe's party was invited to review the Union troops outside of Washington.  A sudden Confederate attack disrupted the proceedings.  During the return trip to Washington, the Howes' carriage was surrounded by Union troops who joined them in singing popular Army songs of the time.  These events became the inspiration for Howe's "The Battle Hymn of the Republic." She wrote the poem to the tune of "John Brown's Body," a marching song popular among Union soldiers. Published in the Atlantic Monthly in February 1862, the author received just a few dollars for the piece. Although soldiers were reluctant to abandon their improvised verse to the popular folk song, the poem proved popular among civilians in the North. Soon "The Battle Hymn of the Republic" rang out at public gatherings above the Mason-Dixon line.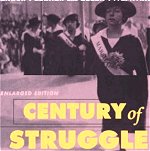 Century of Struggle
The Womans Rights Movement
Young suffragists who helped forge the last links in that chain were not born when it began. Old suffragists who forged the first links were dead when it ended. It is doubtful if any man, even among suffrage men, ever realized what the suffrage struggle came to mean to women