Kindle Available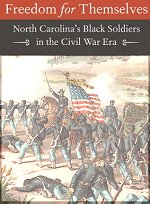 Freedom for Themselves: North Carolina's Black Soldiers in the Civil War Era
The processes by which black men enlisted and were trained, the history of each regiment, the lives of the soldiers' families during the war, and the experiences of the colored veterans and their families living in an ex-Confederate state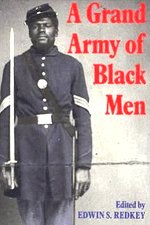 A Grand Army of Black Men: Letters from African-American Soldiers in the Union Army 1861-1865
Almost 200,000 African-American soldiers fought for the Union in the Civil War. Although most were illiterate ex-slaves, several thousand were well educated, free black men from the northern states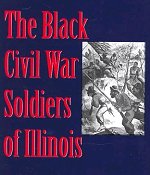 The Black Civil War Soldiers of Illinois: The Story of the Twenty-Ninth U.S. Colored Infantry
Study in the lives of black recruits in the Civil War era, and a journey into the hinterlands of an American racial pathos. Throughout this study, Miller explores in detail the biographies of individual soldiers, revealing their often convoluted histories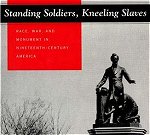 Standing Soldiers, Kneeling Slaves
The United States of America originated as a slave society, holding millions of Africans and their descendants in bondage, and remained so until a civil war took the lives of a half million soldiers, some once slaves themselves.
This circa. 1883 lithograph depicts not only African American leaders during Reconstruction, but also forebears who had distinguished themselves in earlier years of American history, such as Richard Allen, founding pastor and bishop of the African Methodist Episcopal Church. Also pictured are Frederick Douglass, Robert Brown Elliot, Blanche K. Bruce, William Wells Brown, Richard T. Greener, Josiah H. Rainey, Ebenezer D. Bassett, John Mercer Langston, P.B.S. Pinchback, and Henry Highland Garnett. These men served in a variety of positions, as government officials, politicians, ministers, educators, diplomats, lawyers, and businessmen.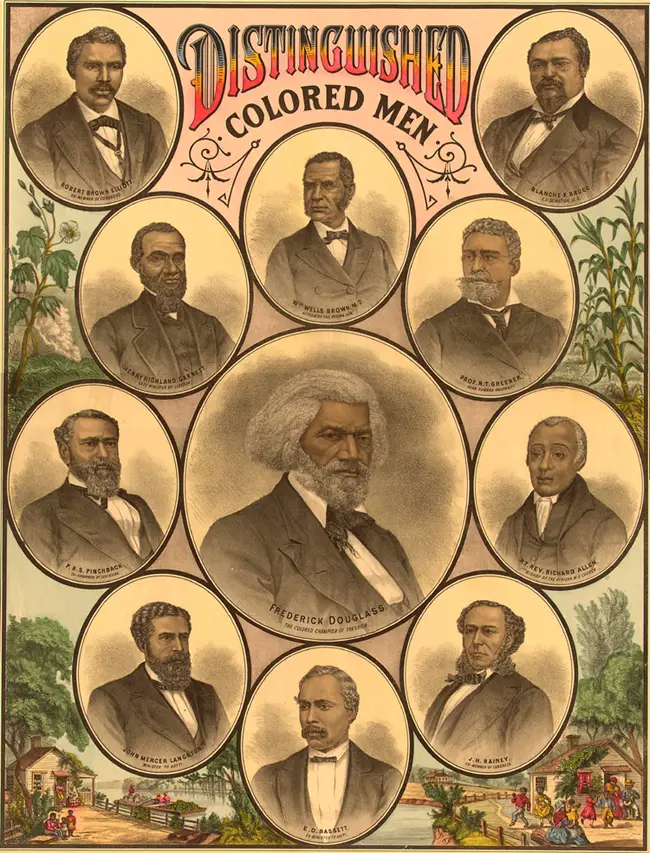 Bomb-proof quarters of Major Strong at Dutch Gap, Virginia, July, 1864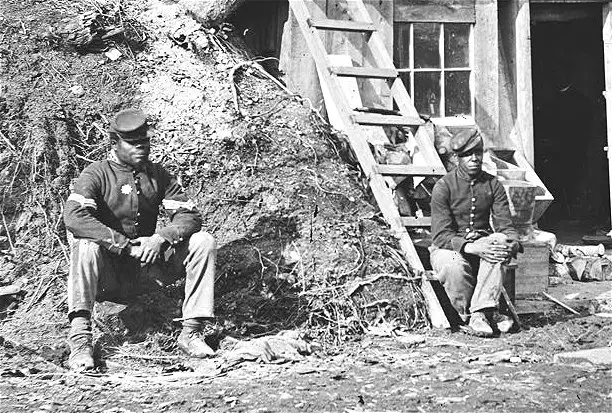 Click to enlarge pictures