Kindle Available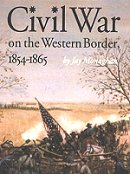 Civil War on the Western Border, 1854-1865
Fanatical politics of the western frontier, immigrant abolitionists with loaded Spencer rifles funded by mysterious personages back East, cut-throats, gin heads and horse thieves, colorful character descriptions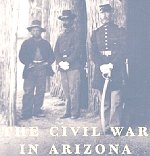 The Civil War in Arizona: The Story of the California Volunteers, 1861-1865
History of the California Column in wartime Arizona and a rare compilation of letters written by the volunteer soldiers who served in the U.S. Army from 1861 to 1866. These letters provide testimony of the grueling desert conditions the soldiers endured as they fought on many fronts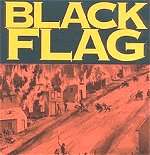 Black Flag: Guerrilla Warfare on the Western Border, 1861-1865: A Riveting Account of a Bloody Chapter in Civil War History
The guerilla warfare along the Kansas-Missouri boarder brought forth some of the bloodiest incidents of the Civil War
Kindle Available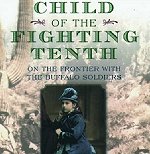 Child of the Fighting Tenth: On the Frontier with the Buffalo Soldiers
The drama of growing up in the frontier army, the Indian wars on the plains, the Geronimo campaign in the Southwest and Mexico, her love for the regiment and the Buffalo Soldiers, their admiration for her, and even her lost love for a dashing young cavalry officer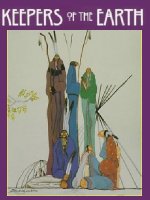 Keepers of the Earth: Native American Stories and Environmental Activities for Children
These are stories from the various First Nations. They are well told. Get this for your kids. In an age of instant media, the storyteller's art is one that is timeless, connecting us to our oral past. Make sure that it connects to our future, too.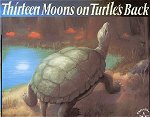 Thirteen Moons on Turtle's Back
The Turtle's shell stand for the 13 cycles of the moon, each with its own name and a story that relates to the changing seasons. Joseph Bruchac and Jonathan London collaborate to reveal the beauty of the natural world around us, while Thomas Locker's illustrations honor both Native American legends and the varied American landscape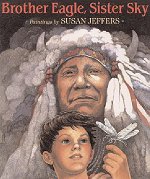 Brother Eagle Sister Sky
The Earth does not belong to us. We belong to the Earth. The great American Indian Chief Seattle spoke these words over a hundred years ago. His remarkably relevant message of respect for the Earth and every creature on it has endured the test of time and is imbued with passion born of love of the land and the environment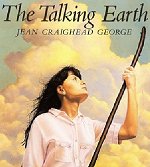 The Talking Earth
Billie Wind lives with her Seminole tribe. She follows their customs, but the dangers of pollution and nuclear war she's learned about in school seem much more real to her. How can she believe the Seminole legends about talking animals and earth spirits?