Kindle Available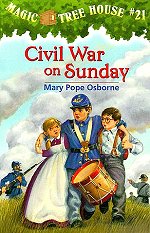 Civil War on Sunday
Mary Pope Osborne's tremendously popular Magic Tree House series launches into a new realm, as Jack and Annie are challenged to save Camelot. Young readers will effortlessly learn the basics of Civil War history, while losing themselves in another gripping tale that has turned many a nonreader into a bookworm. (Ages 5 to 8)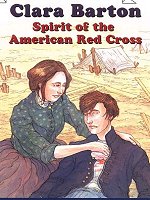 Clara Barton: Spirit of the American Red Cross
Ready To Read - Level Three
Clara Barton was very shy and sensitive, and not always sure of herself. But her fighting spirit and desire to help others drove her to become one of the world's most famous humanitarians. Learn all about the life of the woman who formed the American Red Cross.
Kindle Available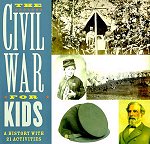 The Civil War for Kids
History explodes in this activity guide spanning the turmoil preceding secession, the first shots fired at Fort Sumter, the fierce battles on land and sea, and finally the Confederate surrender at Appomattox. Making butternut dye for a Rebel uniform, learning drills and signals with flags, decoding wigwag, baking hardtack, reenacting battles, and making a medicine kit bring this pivotal period in our nation's history to life.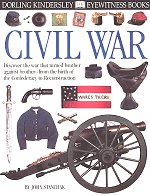 Eye Witness Civil War
Eyewitness Civil War includes everything from the issues that divided the country, to the battles that shaped the conflict, to the birth of the reunited states. Rich, full-color photographs of rare documents, powerful weapons, and priceless artifacts plus stunning images of legendary commanders, unsung heroes, and memorable heroines