USS Miami (1862-1867)
USS Miami , a 730-ton "double-ender" side-wheel gunboat, was built at the Philadelphia Navy Yard, Pennsylvania. Commissioned on 29 January 1862, she was sent to the Gulf of Mexico to participate in the campaign against New Orleans. Once that city was captured, Miami operated in the Gulf and the Mississippi river until September 1862, when she was transferred to the Atlantic.
During the next two years, Miami was employed in the North Carolina Sounds area, participating in a number of actions. On 19 April 1864, she engaged the Confederate ironclad Albemarle , a battle that resulted in the death of Miami 's Commanding Officer, Lieutenant Commander Charles W. Flusser . Later in 1864, she shifted to the James River, Virginia, and spent the remainder of the Civil War in that area. USS Miami was decommissioned in May 1865 and sold the following August. From then until 1869, she was employed as a commercial vessel.
Photographed during the Civil War.
Frank W. Hackett, a former officer of the ship, wrote of this photograph in 1910: (it) "represents the
Miami
coaling from a schooner out in the sound somewhere, near Roanoke Island." That indicates that the photograph was taken in 1862-64, while
Miami
was serving in the North Carolina Sounds.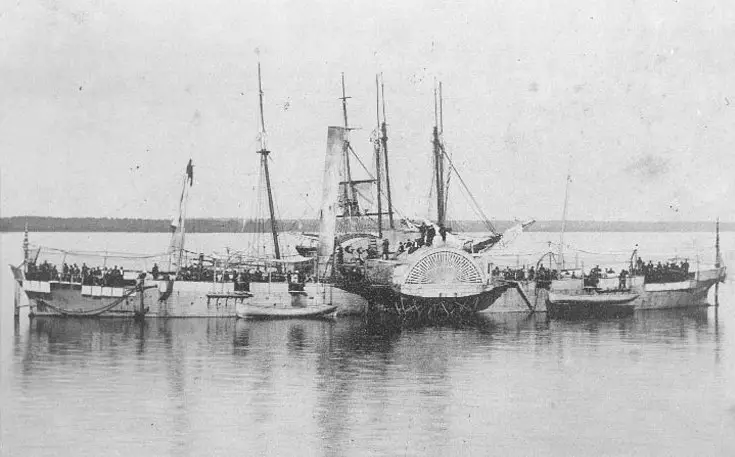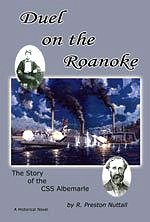 Duel on the Roanoke - The True Story of the CSS Albemarle
A 158-foot Confederate ironclad ship built in a cornfield 90 miles up North Carolina's Roanoke River, under the direction of an 18-year-old boy, and the deadly cat-and-mouse game between the two opposing captains.