USS Fort Hindman
US Navy Tinclad River Gunboat
American Civil War
USS Fort Hindman (1863-1865, "Tinclad" # 13).
Formerly named James Thompson and Manitou .
USS Fort Hindman , a 286-ton side-wheel "tinclad" river gunboat, was built in 1862 at Jeffersonville, Indiana, as a civilian steamer. Purchased by the Navy in March 1863, she commissioned the following month as USS James Thompson . She was twice renamed, becoming USS Manitou in June 1863 and USS Fort Hindman in November 1863.
In July 1863, she participated in an expedition up the Little Red River which captured the Confederate steamer Louisville (later USS Ouachita ). Fort Hindman engaged enemy artillery in early March 1864, during operations on Louisiana's Black and Ouachita Rivers. During the next few months, she was part of the Red River expedition, then patrolled in the lower Mississippi River area for most of the remainder of the Civil War.
USS Fort Hindman was sold in August 1865. As a merchant steamer, she was renamed James Thompson and remained in use until about 1874.
Photographed during her Civil War service on the Western Rivers.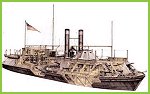 Union River Ironclad 1861-65
At the start of the American Civil War, neither side had warships on the Mississippi River. In what would prove the vital naval campaign of the war, both sides fought for control of the river. While the Confederates relied on field fortifications and small gunboats, the Union built a series of revolutionary river ironclads
American Civil War Marines 1861-65
Marines wearing blue and grey fought in many dramatic actions afloat and ashore – ship-to-ship engagements, cutting-out expeditions, and coastal landings. This book offers a comprehensive summary of all such battles, illustrated with rare early photographs
Kindle Available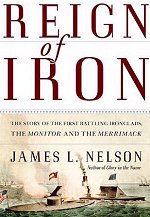 Reign of Iron: The Story of the First Battling Ironclads, the Monitor and the Merrimack
The first ironclad ships to fight each other, the Monitor and the Virginia (Merrimack), were the unique products of American design genius
Kindle Available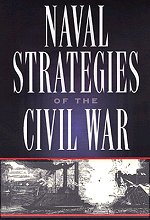 Naval Strategies of the Civil War: Confederate Innovations and Federal Opportunism
Compare and contrast the strategies of the Southern Secretary of the Navy, Mallory, against his rival in the North, Welles. Mallory used technological innovation and the skill of individuals to bolster the South's seapower against the Union Navy's superior numbers
The following images depict crewmen of USS Fort Hindman who were awarded the Medal of Honor for heroism
Ordinary Seaman Duncan throwing a burning cartridge overboard on USS Fort Hindman , after it was set afire by an exploding shell. He was awarded the Medal of Honor for heroism in this incident, which took place during an engagement with an enemy battery near Harrisonburg, Louisiana, on 2 March 1864.
James K.L. Duncan was born at Frankfort, PA, in 1845.

Ordinary Seaman Molloy was awarded the Medal of Honor for heroism in serving a gun from an exposed position on the forecastle of USS Fort Hindman during an engagement with an enemy battery near Harrisonburg, Louisiana, on 2 March 1864.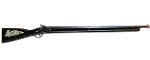 Civil War Musket

Wood & Steel Frontier Rifle Designed After The Original Rifle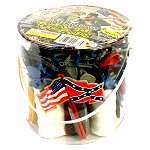 Civil War Soldier 102 Piece Playset
25 Union and 25 Confederate Soldier Figures, 18 Horses, 10 Cannon
2 Covered Wagons, 2 Tents, 2 Canoes, 2 Flags, 16 Fences
Size: Figures Stand up to 2-1/8 inches tall
Scale: 1/32nd, Wagons and Horses slightly smaller
Sources:
U.S. National Park Service
U.S. Library of Congress
US Naval Archives

Enter the keywords you are looking for and the site will be searched and all occurrences of your request will be displayed. You can also enter a date format, April 19,1862 or September 1864.