Kindle Available



The Hatfields and the McCoys
A clear and concise rundown of the events leading up to, during, and as the feud wound down. In the course of doing so, this book also debunks many of the myths and some of the commonly held beliefs of what took place during this feud.

The Hatfields and McCoys lived along the Tug Fork River on the Kentucky-West Virginia border in the late 1800s. According to most, their feud began when Floyd Hatfield took a hog from Randolph McCoy in 1878. By the time everything was settled 11 years later a dozen folks were dead and the national press had turned the feud into front-page news.
In this definitive Biography, historians and descendants of feud members help separate legend from reality as both sides are presented. Discover the forbidden romance that flamed the fires, relive the fatal encounters, and follow contemporary accounts.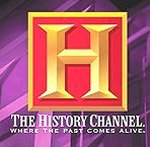 History's Mysteries: Family Feud:
The Hatfields And McCoys
Millions of dollars worth of timber and coal rich land were at stake, the courts were involved and once the national press got wind of what was happening, the backwoods folk found that their fight was being followed nationwide