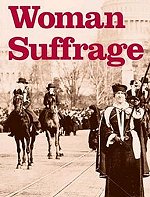 The Concise History of Woman Suffrage: Selections from History of Woman Suffrage, by Elizabeth Cady Stanton, Susan B. Anthony, Matilda Joslyn Gage, and the National American Woman Suffrage Association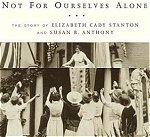 Not For Ourselves Alone: The Story of Elizabeth Cady Stanton and Susan B. Anthony
Two heroic women who vastly bettered the lives of a majority of American citizens. For more than fifty years they led the public battle to secure for women the most basic civil rights and helped establish a movement that would revolutionize American society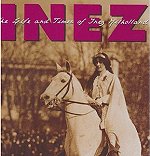 The Life and Times of Inez Milholland
Inez Milholland was the most glamorous suffragist of the 1910s and a fearless crusader for women's rights. Moving in radical circles, she agitated for social change in the prewar years, and she epitomized the independent New Woman of the time. Her death at age 30 while stumping for suffrage in California in 1916 made her the sole martyr of the American suffrage movement.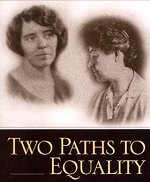 Two Paths to Equality: Alice Paul and Ethel M. Smith in the Era Debate, 1921-1929
Amy E. Butler expertly deals with the ERA, Equal Rights Amendment, and two of the more important figures in the early ERA debate.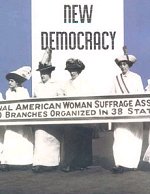 Woman Suffrage and the New Democracy
The woman suffrage movement achieved its goal by forging a highly organized and centrally controlled interest group, the National American Woman Suffrage Association (NAWSA), one of the most effective single-issue pressure groups in the United States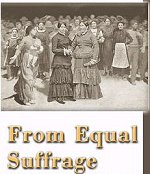 From Equal Suffrage to Equal Rights: Alice Paul and the National Woman's Party, 1910-1928
The woman's movements and work in American history was dramatic. It dealt with the past, with pageants and politics; with organizations and with conflict from within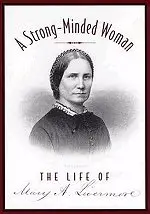 A Strong-minded Woman
The Life of Mary Livermore
A leading figure in the struggle for woman's rights as well as in the temperance movement, she was as widely recognized during her lifetime as Susan B. Anthony, and for a time the most popular and highly paid female orator in the country

Kindle Available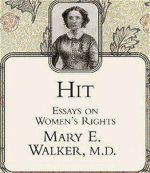 Hit: Essays on Women's Rights
by Mary Edwards, M.D. Walker
The only woman to receive the Congressional Medal of Honor for her service during the Civil War, Dr. Mary E. Walker (1832-1919) was a surgeon, a public lecturer, and an outspoken champion of women's rights. One of the first women in the country to be awarded a medical degree, she served as an assistant surgeon for the Fifty-second Ohio Infantry