Harriet Tubman
Runaway Slave
Underground Railroad Conductor

When Slavery was Called Freedom: Evangelicalism, Proslavery, and the Causes of the Civil War
Dissects the evangelical defense of slavery at the heart of the nineteenth century's sectional crisis. John Daly's writing uncovers the cultural and ideological bonds linking the combatants in the Civil War era and reinterprets the intellectual foundations of secession
Born: c. 1820, Dorchester County, Maryland
Died: March 10, 1913, Auburn, New York

Harriet Tubman was a runaway slave from Maryland who became known as the "Moses of her people." Over the course of 10 years, and at great personal risk, she led hundreds of slaves to freedom along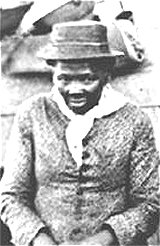 the Underground Railroad, a secret network of safe houses where runaway slaves could stay on their journey north to freedom. She later became a leader in the abolitionist movement, and during the Civil War she was a spy with for the federal forces in South Carolina as well as a nurse.
Harriet Tubman's name at birth was Araminta Ross. She was one of 11 children of Harriet and Benjamin Ross born into slavery in Dorchester County, Maryland. As a child, Ross was "hired out" by her master as a nursemaid for a small baby, much like the nursemaid in the picture. Ross had to stay awake all night so that the baby wouldn't cry and wake the mother. If Ross fell asleep, the baby's mother whipped her. From a very young age, Ross was determined to gain her freedom.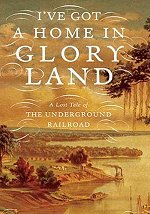 I've Got a Home in Glory Land: A Lost Tale of the Underground Railroad
The Blackburn case was the first serious legal dispute between Canada and the United States regarding the Underground Railroad. The impassioned defense of the Blackburns by Canada's lieutenant governor set precedents for all future fugitive-slave cases
As a slave, Araminta Ross was scarred for life when she refused to help in the punishment of another young slave. A young man had gone to the store without permission, and when he returned, the
In 1844, Ross married a free black named John Tubman and took his last name. She also changed her first name, taking her mother's name, Harriet. In 1849, worried that she and the other slaves on the plantation were going to be sold, Tubman decided to run away. Her husband refused to go with her, so she set out with her two brothers, and followed the North Star in the sky to guide her north to freedom. Her brothers became frightened and turned back, but she continued on and reached Philadelphia. There she found work as a household servant and saved her money so she could return to help others escape.
During the Civil War, Tubman worked for the Union army as a nurse, a cook, and a spy. Her experience leading slaves along the Underground Railroad was especially helpful because she knew the land well. She recruited a group of former slaves to hunt for rebel camps and report on the movement of the Confederate troops. In 1863, she went with Colonel James Montgomery and about 150 black soldiers on a gunboat raid in South Carolina. Because she had inside information from her scouts, the Union gunboats were able to surprise the Confederate rebels.
At first when the Union Army came through and burned plantations, slaves hid in the woods. But when they realized that the gunboats could take them behind Union lines to freedom, they came running from all directions, bringing as many of their belongings as they could carry. Tubman later said, "I never saw such a sight." Tubman played other roles in the war effort, including working as a nurse. Folk remedies she learned during her years living in Maryland would come in very handy.

Tubman worked as a nurse during the war, trying to heal the sick. Many people in the hospital died from dysentery, a disease associated with terrible diarrhea. Tubman was sure she could help cure the sickness if she could find some of the same roots and herbs that grew in Maryland. One night she searched the woods until she found water lilies and crane's bill (geranium). She boiled the water lily roots and the herbs and made a bitter-tasting brew that she gave to a man who was dying-and it worked! Slowly he recovered. Tubman saved many people in her lifetime. On her grave her tombstone reads "Servant of God, Well Done."
After Harriet Tubman escaped from slavery, she returned to slave-holding states many times to help other slaves escape. She led them safely to the northern free states and to Canada. It was very dangerous to be a runaway slave. There were rewards for their capture, and ads like you see here described slaves in detail. Whenever Tubman led a group of slaves to freedom, she placed herself in great danger. There was a bounty offered for her capture because she was a fugitive slave herself, and she was breaking the law in slave states by helping other slaves escape
If anyone ever wanted to change his or her mind during the journey to freedom and return, Tubman pulled out a gun and said, "You'll be free or die a slave!" Tubman knew that if anyone turned back, it would put her and the other escaping slaves in danger of discovery, capture or even death. She became so well known for leading slaves to freedom that Tubman became known as the "Moses of Her People." Many slaves dreaming of freedom sang the spiritual "Go Down Moses." Slaves hoped a savior would deliver them from slavery just as Moses had delivered the Israelites from slavery.
Tubman made 19 trips to Maryland and helped 300 people to freedom. During these dangerous journeys she helped rescue members of her own family, including her 70-year-old parents. At one point, rewards for Tubman's capture totaled $40,000. Yet, she was never captured and never failed to deliver her "passengers" to safety. As Tubman herself said, "On my Underground Railroad I [never] run my train off [the] track [and] I never [lost] a passenger."
Source: Library of Congress
Kindle Available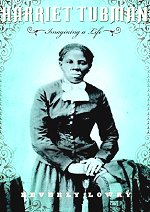 Harriet Tubman: Imagining a Life: A Biography
Travel with Tubman along the treacherous route of the Underground Railroad. Hear of her friendships with Frederick Douglass, John Brown, and other abolitionists.
Young Reader Title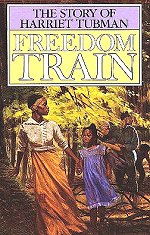 Freedom Train: The Story of Harriet Tubman
Harriet escaped North, by the secret route called the Underground Railroad. Harriet didn't forget her people. She risked her life to lead them on the same secret, dangerous journey
Kindle Available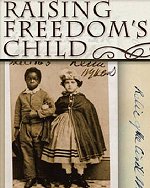 Raising Freedom's Child: Black Children and Visions of the Future After Slavery
Previously untapped documents and period photographs casts a dazzling, fresh light on the way that abolitionists, educators, missionaries, planters, politicians, and free children of color envisioned the status of African Americans after emancipation
Raiding Combahee
In June, 1863, in the midst of the Civil War, the union hatched a bold plan to raid the Combahee Ferry area in South Carolina. Under the overall command of Colonel Montgomery, several hundred black soldiers (led by white officers) would board three US Navy ships. These ships would then travel a dangerous course inland, deep into Confederate territories.
The area had been mapped out and reconnoitered by a Union spy. Because of these efforts the area was known to have an abundance of supplies and food needed for the south's war efforts,
Travelling by night, one ship was put out of commission. Yet the other two continued on and, near dawn, combat actions began. The spy, not the type of person to sit idle as a spectator, took control of a small group and led them into battle. As cannon fire erupted from the ships and shots were fired from both sides, the Union forces created havoc and were rewarded with a stunning victory.
A bridge was wrecked. Surprised Confederate troops were forced to flee. Several plantations and their important crops were completely destroyed. A horde of rice along with a variety farm animals were confiscated for the use of northern troops. But most important, over 700 slaves were freed, boarded and brought back to Union lines where many of them were formed into military units. Not one Union death was reported.
Just another exciting chapter in a large book of Civil War battles? Perhaps. Except that the northern spy who helped lead the Union forces was a woman. The first American woman to lead a raid during the Civil War. More, she was a black woman. A black woman and former slave named Harriet Tubman.
Tubman was less used to travelling by ship than she was by railroad – Underground Railroad. Prior to the Civil War she'd personally helped to free hundreds of black men, women and children from the grip of southern slavery. Those talents she'd used to free slaves came to use again during the war, as a spy
by Bob Maschi
Biography Channel Harriet Tubman Video

History Channel DVD Movie Title
The Underground Railroad
, "the first civil rights movement," was no mere act of civil disobedience. The secret network of guides, pilots, and safe-house keepers (the Railroad's "conductors") was built by runaway slaves who, over the decades, communicated their experiences through songs and secret gestures, and were supported by abolitionists (many of them former slaves) who risked their own freedom to help free the enslaved. The "passengers" risked their lives. A wealth of photos, documents, and commentary by modern historians provides the broad lines of history, but it comes alive in the individual stories of conductors and passengers, among them abolitionist and historian William Still, called the "Father of the Underground Railroad," and Henry "Box" Brown, who mailed himself to freedom in a cargo crate. They (and many others) take their place beside Harriet Tubman ("the Moses of her people") and Frederick Douglass as courageous heroes in America's first integrated social movement. The DVD also features the Biography episode on Frederick Douglass, the complete text of the Emancipation Proclamation, a biographical essay on Harriet Tubman, and other historical background pieces.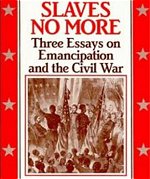 Slaves No More: Three Essays on Emancipation and the Civil War
The first essay traces the destruction of slavery by discussing the shift from a war for the Union to a war against slavery
The second essay examines the evolution of freedom in occupied areas of the lower and upper South.
The third essay demonstrates how the enlistment and military service of nearly 200,000 slaves hastened the transformation of the war into a struggle for universal liberty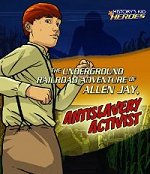 Allen Jay and the Underground Railroad
Allen Jay and the Underground Railroad is the retelling of a man's recollections of his first experience helping an escaped slave. The book brings the underground railroad down to the level primary students can comprehend. This book makes for wonderful discussions regarding overcoming one's fears, going against the norm and doing what you believe to be morally correct.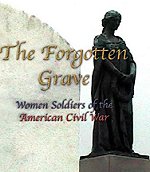 Women Soldiers of the American Civil War
Video Download
More than 600 women disguised themselves as men to fight in the American Civil War. This documentary tells their stories through the women's own letters, diaries, and testimonials. 'The Forgotten Grave' also follows the lives of other women who took part in the Civil War, such as nurses, spies, and other brave heroines.
Civil War History Documentary DVD Movie Titles
Race to Freedom
The Underground Railroad
The movie took me inside the Underground Railroad and showed how people of all walks of life were involved in assisting African-Americans in helping them cross into Canada.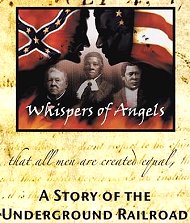 A Story Of the Underdround Railroad
Defiant, brave and free, the great abolitionists Thomas Garrett, William Still and Harriet Tubman, along with hundreds of lesser known and nameless opponents of slavery, formed a Corridor of Courage stretching from Maryland's eastern shore through the length of Delaware to Philadelphia and beyond -- making the Underground Railroad a real route to freedom for enslaved Americans before the Civil War.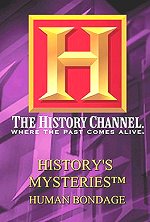 History's Mysteries - Human Bondage
The story of Africans forcibly enslaved and shipped to America is a well-known tale; yet, it is just one tragic episode in the saga of world slavery. For nearly 6,000 years of recorded history, conquerors have imprisoned their enemies and forced them to act as laborers
Sources:
Library of Congress
SocialistCafe.com


More To Explore